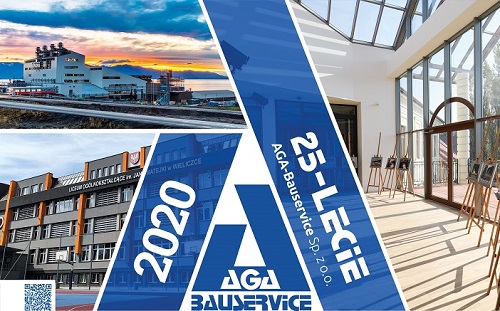 At present Aga- Bauservice Sp. z o. o. is a respected company in its industry. Furthermore we are a company which providing services in very wide area- international market.
In the upcoming 2019, our company will be proudly celebrating 25 - years of activity. During all this time we didn't record the significant decrease of the sale, furthermore we increased of the employed and contractors.
We have always tried to guided by the principle of the sustainable development and professional ethics.
Take this opportunity we want to thank every contractors, which were with us within of the ones 25 - years for better or worse. We want also thanks to our employees.
Brand of GREENEN
GREENEN is a brand of solar products appointed by the AGA-Bauservice company. Strength of GREENEN brand is the highest quality and advanced technology.
Our offer is addressed to people who are open to new solutions, reaching for economical heating using renewable sources of energy. A wide range of GREENEN products allows careful selection of equipment for each type of facility.
We offer modern and smart products enabling large financial savings associated with lower costs for heating. Our offer is addressed both to large investors, as well as individuals.
Details on: www.greenen.pl