Modular buildings
The modular construction consists in the assembly of buildings from ready solid modules.In turn, these modules were prepare in the factory, and, in consequence the most intensive construction processes are performs in the factory , not on the construction site. The modules are equipped with all the necessary installations , walls, doors , fully decorated bathrooms and toilets and also kitchen. On the construction site it is only the put together individual modules and connecting to local media.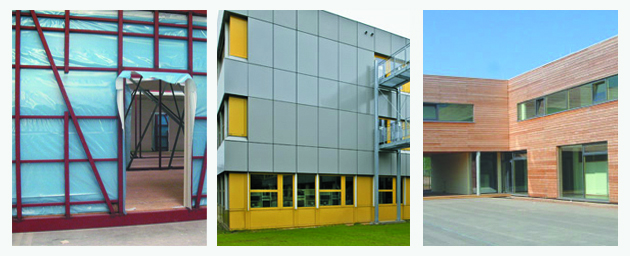 The main advantages of modular construction :
the shortening the time of construction works on the construction site by even the 80%
the possibility of beginning construction works (in the factory) before receiving the appropriate building permit
the eliminating the problem of the building waste on the construction site
the possibility of the simple expansion of the object for additional modules
the possibility of moving the building into other place
Since 2005, our company in cooperation with the German company performs :
works at the production of modular elements

assembly of modules on the construction site

the construction of the facade from the finished modules
Casting working
Casting working consists in giving new shape to the object, for example, hardness, smoothness, or the dimensions.

shakeout
gating
bevelling, grinding
sand-blasting
priming
and transport works
Our company with experience workers perform high-quality machining of castings.
The range of the work includes: